VERY IMPORTANT DOG


Breeding and selecting to preserve breed characteristics and improve type.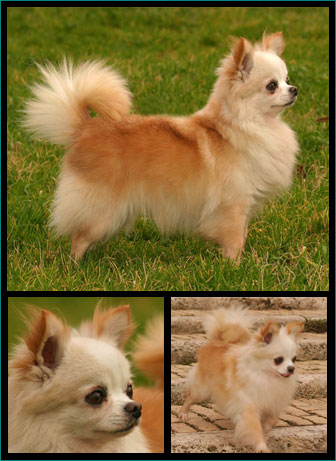 Hypotype is the transparent and diaphanous dilution of type's characteristics; hypertype is its exaggerated and caricatured image.
CH South Fork's The Beat Goes On.
Champion:
European, Italian, French, Monegasque Austrian, Croatian, International, Sire Reproduction, & Sire Reproduction, of the Club CC 2006, Winner Mediterranean, Winner Club CCC 2002, Winner Club CCC 2003, winner Club Austria, Sociale Austria e Clubsieger OKV, Bundessieger OKV e Winner Alpe Adria 2003, 3th place In Bernini Club CCC 2002 and 2nd place In Bernini Club CCC 2003
ITALIAN TOP DOG 2002 and 2003
PROGENIE
Selection must always have as its aim the ideal, correct type, without ever going for its extremes. Both hypertype and hypotype not only betray correct type, but also the very idea of a specimen's harmonious picture.

CH Giorgina Di Rio Galeria
CH Ashley Di Rio Galeria

CH Quartiere de Femme di R. G.

CH Vichingo Di Rio Galeria

CH Caramella Di Rio Galeria

CH Music Velvet Azul De Morea

CH Haiti Di Rio Galeria

CH Moises Of Leslie Di R. G.

J. CH Mari Cruz Di Rio Galeria

CH Duchessa Della Perla Di Kutra

CH Music Velvet Igina Lowers

CH Master Pice Di Rio Galeria

CH Mister Fantasy Di Rio Galeria

CH Music Velvet Francisco Duval