VERY IMPORTANT DOG


Breeding and selecting to preserve breed characteristics and improve type.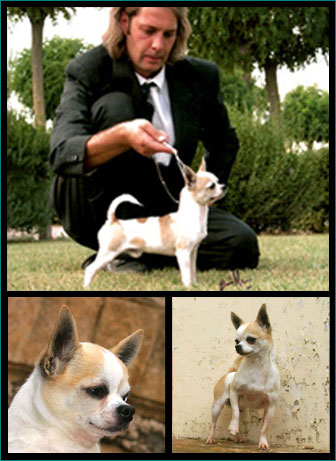 Hypotype is the transparent and diaphanous dilution of type's characteristics; hypertype is its exaggerated and caricatured image.
CH South Fork' Jazz It Up
Champion:
European 2005, Italian, American, Austrian, Slovenian, International Sire Riproduction Winner Club Austria, Bundessieger OKV, Sieger Austro-Ungarico 2004, Sieger Austro-Ungarico 2005 e Winner Alpe Adria 2004 & Champion Sire Riproduction oh the Club CCC 2006
Multi BOG & TOP DOG ITALIA 2003
PROGENIE
Selection must always have as its aim the ideal, correct type, without ever going for its extremes. Both hypertype and hypotype not only betray correct type, but also the very idea of a specimen's harmonious picture.

CH Tocai Di Rio Galeria

CH Petit Clown Di Rio Galeria

Ch Music Velvet Brighitte

CH Tebault Le Magnifique Di R. G.

Ch Bogo Maya Di Rio Galeria

Ch Doriana Di Rio Galeria

Ch Didii Di Di Rio Galeria

CH Yussumdiur Di Rio Galeria

CH Music Velvet Barkley

CH Yo Te Quiero Di Rio Galeria