VERY IMPORTANT DOG


Breeding and selecting to preserve breed characteristics and improve type.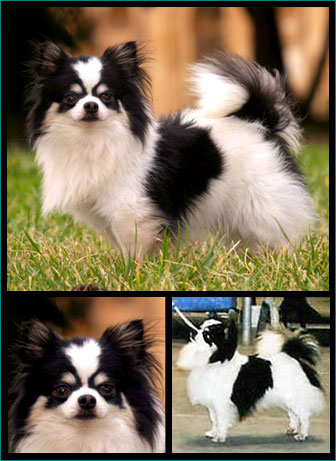 Hypotype is the transparent and diaphanous dilution of type's characteristics; hypertype is its exaggerated and caricatured image.
CH South Fork's Music Man
Champion:
European 2004, Italian, French, Slovenian Monegasque, International and Winner Club chihuahua Italo-Fracese CCC e CCCE 2004, Winner Club chihuahua Italian- French CCC and CCCE 2004 Winner Club Italian CCC 2004, Winner club Italian CCC 2005 e 3th place In Bernini Club CCC 2004 and 3th place In Bernini Club CCC 2005
TOP DOG ITALIA 2004 & TOP DOG ITALIA 2005 - Multi BOG & BIS
PROGENIE
Selection must always have as its aim the ideal, correct type, without ever going for its extremes. Both hypertype and hypotype not only betray correct type, but also the very idea of a specimen's harmonious picture.

CH Music Velvet

Buena Vida Di Rio Galeria

Ch Calimba De Luna Di Rio Galeria

CH Oregon Imperial Di Rio Galeria

Kublay Kan Di Rio Galeria

CH Rudy Di Rio Galeria

CH. Music Velvet Barbaresco